Our Charities
The love for all living creatures is the most noble attribute of man.
—Charles Darwin, English naturalist (1809–1882)
With the support of our customers, we will always do everything we can to make this world a better place for both people and animals. We strongly agree with Margaret Mead, American cultural anthropologist, who said: "Never doubt that a small group of thoughtful, committed citizens can change the world. Indeed, it is the only thing that ever has."
 Here are some of the great charities and non-profit organisations we have been able to support.
Hillside Animal Sanctuary was founded in 1995 to help and campaign for animals in need and to bring public awarness to the millions of suffering animals every day in intensive factory farming. Although at Hillside, they have given sanctuary to over 500 horses, ponies and donkeys, most of thrir residents have been rescued from factory farming.  
Tara is a beautiful place, sanctuary not only for horses but also for rescued pigs, cows, goats, sheep, pigeons, cats and dogs  You don't ride horses here, they don't work here.You can adopt horses only virtually, which means, that they never leave their home. They live in TARA till the end of their days.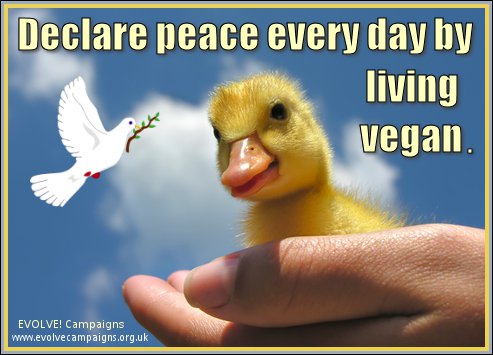 EVOLVE! is a non-profit organisation dedicated to embracing and expanding the vision of animal liberation through promotion of lifestyle changes, that in turn benefit human health and the environment, as well as the lives of millions of exploited animals worldwide.